Alumni
Madison High School 50+ All Class Reunion
The Madison High School 50+ All Class Reunion will take place on Saturday, September 9, 2023 from 12:00pm - 4:00pm in the Madison High School Cafeteria. Lunch and drinks will be served. Donation of $13.00 will be collected at the door. Contact Nelda Carpenter at 586-530-2741 for additional information.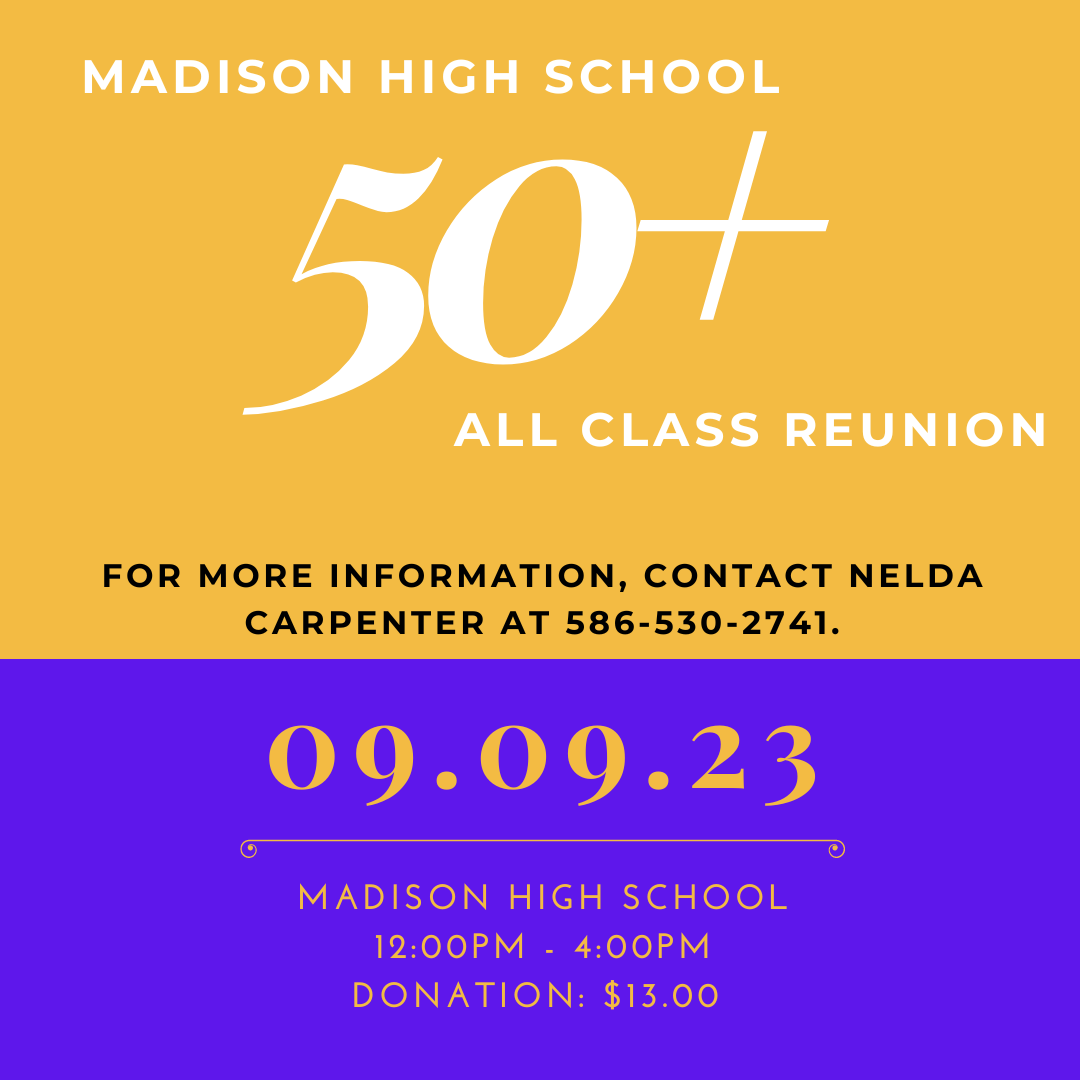 Madison High School
(
Original Fight Song)
Here's to dear, old Madison High
Let forth a rousing cheer
Here's to all the happy hours that
We have spent together here.
As united we shall stand
Steadfast against the foe
Striving for the highest standards
Onward shall we ever go.
Rah! Rah! Rah! Rah! Rah!
Onward shall we ever go Rah!